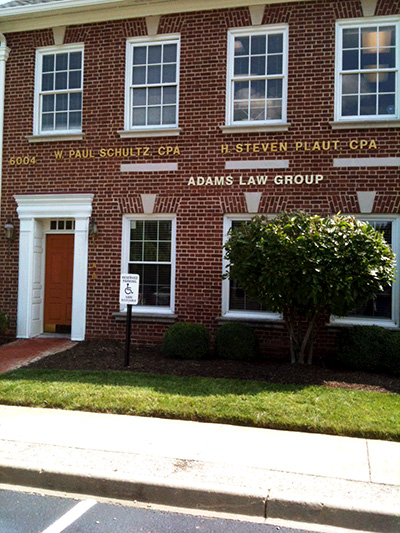 Formed in 2000, Adams Law Group is an experienced boutique law firm committed to providing our clients with creative legal solutions, custom-tailored to serve all their needs. The attorneys of Adams Law Group combine the knowledge, skills and experience of a large national law firm with the responsive, personal service and economic value generally only available from a small firm. With its entrepreneurial spirit, Adams Law Group understands the business and legal needs of its clients. Whether assisting a client in the purchase of its first business across town or the sale of a multi-million dollar apartment complex a thousand miles away, the attorneys of Adams Law Group are committed to providing outstanding client service.
Adams Law Group represents real estate developers, lenders, businesses and individuals in connection with hundreds of millions of dollars of real estate projects throughout Kentucky, the southeast, and the country. Areas of practice include real estate, commercial lending, corporate and business law, start-ups, affordable housing, and workouts, bankruptcy and foreclosure. In addition to acting as primary counsel, Adams Law Group frequently acts as local counsel to out-of-state borrowers and lenders providing advice and counsel on the specific laws and procedures of Kentucky and Indiana.
With offices conveniently located in the East End of Louisville, Adams Law Group understands that access is crucial to its client's success. That is why the attorneys of Adams Law Group are fully equipped with the latest state-of-the-art technology, allowing them to serve the firm's clients anytime and from anywhere. The attorneys of Adams Law Group pride themselves on the ability to respond promptly to its clients' needs and to serve them efficiently and effectively.
We invite you to contact Tad Adams for more information..